M E S H A R C H I T E C T S
Grade 1 Conservation and Contemporary Design Architects
69 Middle Abbey Street,
Dublin D01 P5Y4
01 563 9021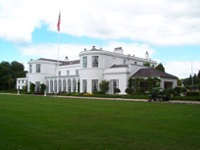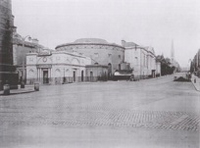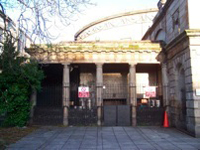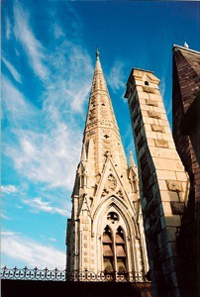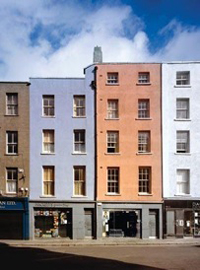 MESH Architects RIAI Grade 1 Consultancy Services
MESH Architects Provide RIAI Grade 1 Consultancy Services to Architectural Practices, Engineers and Local Authorities as well as Developer and Private Clients. MESH Architects are located in Dublin and work on projects throughout Ireland. We welcome proposals from Architects and other construction professionals with a view to forming teams to tender for work (public and private) requiring the input of RIAI accredited Conservation Architects.
We regularly work with leading architects who are working on projects involving Protected Structures. Some of these projects are highlighted below:
Sean Harrington Architects; Tom has provided regular Grade 1 Conservation services - The Ambassador Theatre building, Parnell Square, Dublin 1: Proposals for A New City Library. Client: Dublin City Council - Abbey Presbyterian Church, Dublin 1. On-going Conservation Works & Repairs - St. Sylvester's Church, Malahide. Proposed Parish Centre.
HKR Architects; Tom has provided Grade 1 Conservation services - mixed use development within the site of a retained protected structure in Maynooth, Co. Kildare.
O'Mahony Pike Architects; Tom has provided Grade 1 Conservation services - mix of 1, 2 & 3 bed apartments and 4-bed townhouses at Mount Tallant, Terenure - redevelopment of Rathgar House, Orwell Rd, Rathgar
John O'Neill & Associates;Tom has provided Conservation Consultant services - renovation of two derelict protected structures on Caple Street, Dublin1, as a flagship for the Dublin City Council "Living Over the Shop Scheme".
Shane Santry & Associates; MESH Architects were asked by SSA to provide Grade 1 conservation opinion following on from requests for further information issued by the planning authority in relation to already submitted planning applications. Both projects were located within the main square in Cahir, Co. Tipperary, which is a conservation area. Both projects also involved protected structures. MESH's involvement allowed the planning authority to progress and grant full permission.
Carrig Consultants; MESH have been involved in a number of projects with Carrig Conservation specialists. Carrig provide a range of services based around condition assessments and material anaylsis of structures. We collaborated with Carrig in a comprehensive conservation report and full schedule of urgent roofing repairs to Deerfield House, the residence of the American ambassador to Ireland, within the Phoenix Park.